Applications can be submitted online till 5 pm on August 4 for admissions to the five-year Integrated LLB course in four government law colleges and 19 private self-financing law colleges in Kerala.The admissions will be based on an entrance test conducted by the Commissioner for Entrance Examinations.
According to a media release by CEE,the application fees of Rs 685 could be paid online.Meanwhile,the amount is Rs 345 for candidates belonging to scheduled categories.The fees could also be paid at post offices using an e-challan.
Eligibility General candidates should have passed Plus-Two exams with at least 45%marks to be eligible to apply for the five-year Integrated LLB course.
However,the cut-off marks are 42%for backward and 40%for scheduled categories.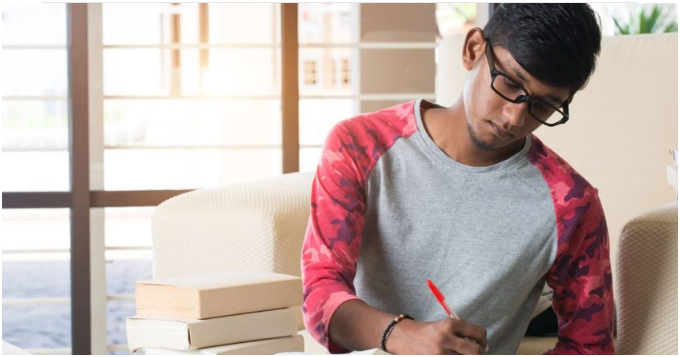 The applicants should also have attained the age of 17 years by December 51,2022.
After completing the five-year course,successful candidates will be awarded an integrated degree comprising bachelor's and law degrees such as BA LLB,BA/BCom/BBA LLB Honours.
Government colleges There are 360 seats available at the Government Law Colleges at Thiruvananthapuram,Ernakulam,Thrissur and Kozhikode.
Private colleges At the same time,the number of five-year Integrated LLB seats at the private self-financing law colleges in Kerala is 2,570.The institutions are:Al Azhar,Thodupuzha;Bharat Mata,Aluva;CSI,Kanakkary;CSI, Parassala;Cooperative College,Thodupuzha;Mar Gregorios College, Thiruvananthapuram;Mount Zion,Pathanamthitta;NSS,Kottiyam;Law Academy,Thiruvananthapuram;Sree Narayana,College,Poothotta;Sree Narayana Guru College,Kollam;KMCT,Kuttippuram;Markaz, Kozhikode;Krishnan Ezhuthassan College,Palakkad;Ambooken Ittooppu College,Thrissur;MCT,Malappuram;Nehru College,Lakkidi; Al Ameen,Shoranur and Nitya Chaitanya Yati College,Kayamkulam.
Three-year LLB
The CEE has also invited applications for the three-year full-time LLB course at the four government law colleges and nine private selffinancing law colleges in Kerala.The website to apply is www.cee.kerala.gov.in There are 420 seats in the government colleges at Thiruvananthapuram, Ernakulam,Thrissur and Kozhikode and 570 seats in the private colleges.
Application fee of Rs 685 could be paid online.The fee is Rs 345 for scheduled candidates.
The eligibility to apply for the three-year LLB course is a degree with 45%marks for general candidates;42%for backward categories and 40% for candidates belonging to scheduled castes/tribes.Students awaiting results of their degree exams can also apply.Degrees obtained through distance education/correspondence courses are also valid.However, applications from those who secured degrees/post-graduation from open universities without the basic qualifications will not be considered.
There is no lower age limit for the three-year LLB course.
Candidates will be allotted the colleges based on a centralized allotment process.
10%cut-off marks in entrance exam Candidates have to secure at least 10%marks in the computer-based entrance exam to obtain admission to the three and five-year LLB courses.However,the cut-off mark is 5%for candidates belonging to scheduled categories.
At the same time,the maximum age to apply for both courses is subject to the verdict of a case being considered by the Supreme Court of India.
The entrance exams for the five-year and three-year LLB courses to be conducted in all districts of Kerala will be of two-hour duration.There will be 200 objective-type questions with 60 questions from English,45 from General Knowledge,25 from Maths and Mental Ability and 70 from Legal Aptitude.A correct answer carries three marks and for a wrong answer,there is one negative mark.
After completing both the courses,students will have to engage in a sixmonth internship programme.