By CGTN's Phil Lavelle
On any street, in almost any major city you'll see them: Apple's iPhone. In the last decade, the firm has sold more than one billion phones.
From finding a ride, to finding a route, to finding a date, it's effectively a digital concierge.
But wait, there are loads of smartphones out there that do that kind of stuff, and some did it before. Which makes you wonder, why the iPhone gets so much credit.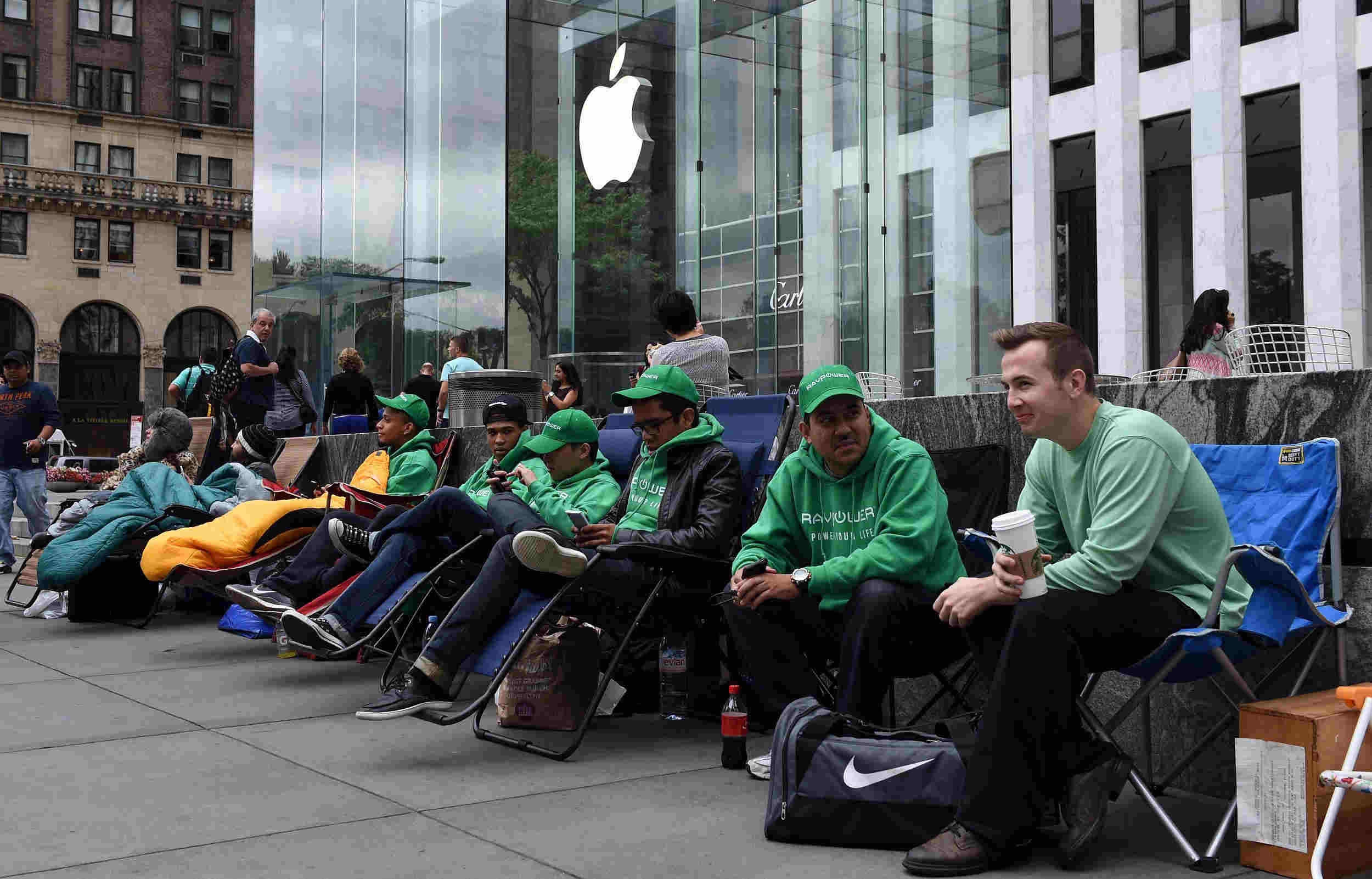 People wait in line on chairs outside the Apple Store. /VCG Photo
"This really opened the floodgates for everybody to participate," mobile device Pocketnow Reviewer Juan Carlos Bagnell said.
"Any player that was in the market before the iPhone arrived completely underestimated consumer demand – these were business devices and corporate devices. Apple's great victory was taking the edges off all of these scary, sciencey, nerdy technologies and polishing it all up in a way that most people could interact with. And make it desirable."
Another Apple achievement is helping "selfie" become an actual word in the dictionary.
Of course, people took photos of themselves before. But the iPhone brought front-facing cameras to a mass audience.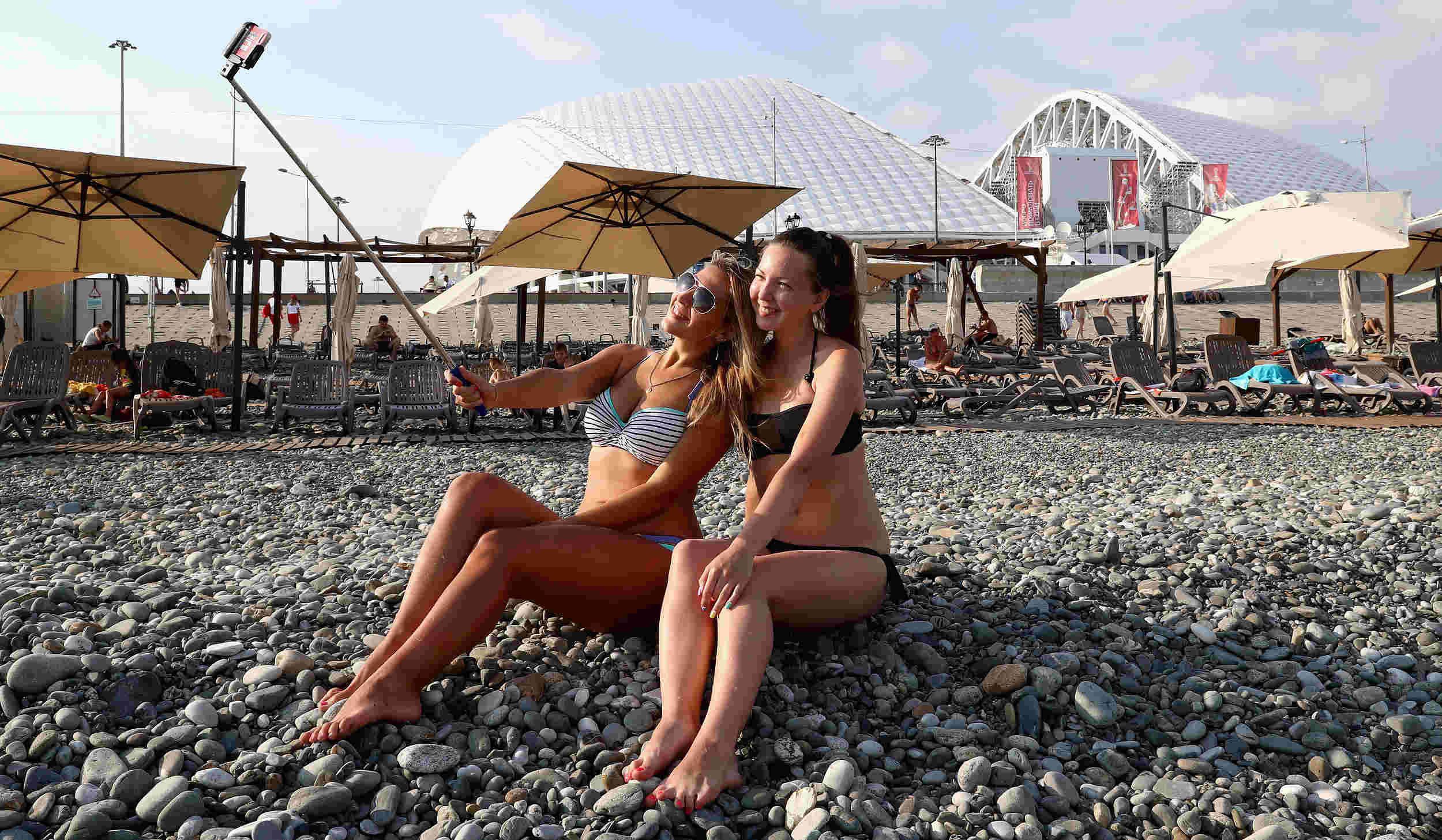 Two women take a selfie at Rosa Khutor beach in Sochi, Russia. /VCG Photo
But there is a continued struggle to achieve dominance in the world's biggest smartphone market – China – in the face of complaints about conditions for workers on the production line, being overtaken by Google's Android as the most used mobile operating system.
"There are a bunch of domestic phones that flood the market, you can get the basic functionality, you don't need to shell out and the price gap is huge," said Brian Merchant, the author of The One Device: The Secret History of the iPhone.
That said, the iPhone helped make Apple the world's most valuable company and kick-started a billion dollar app industry, something Apple didn't want at first.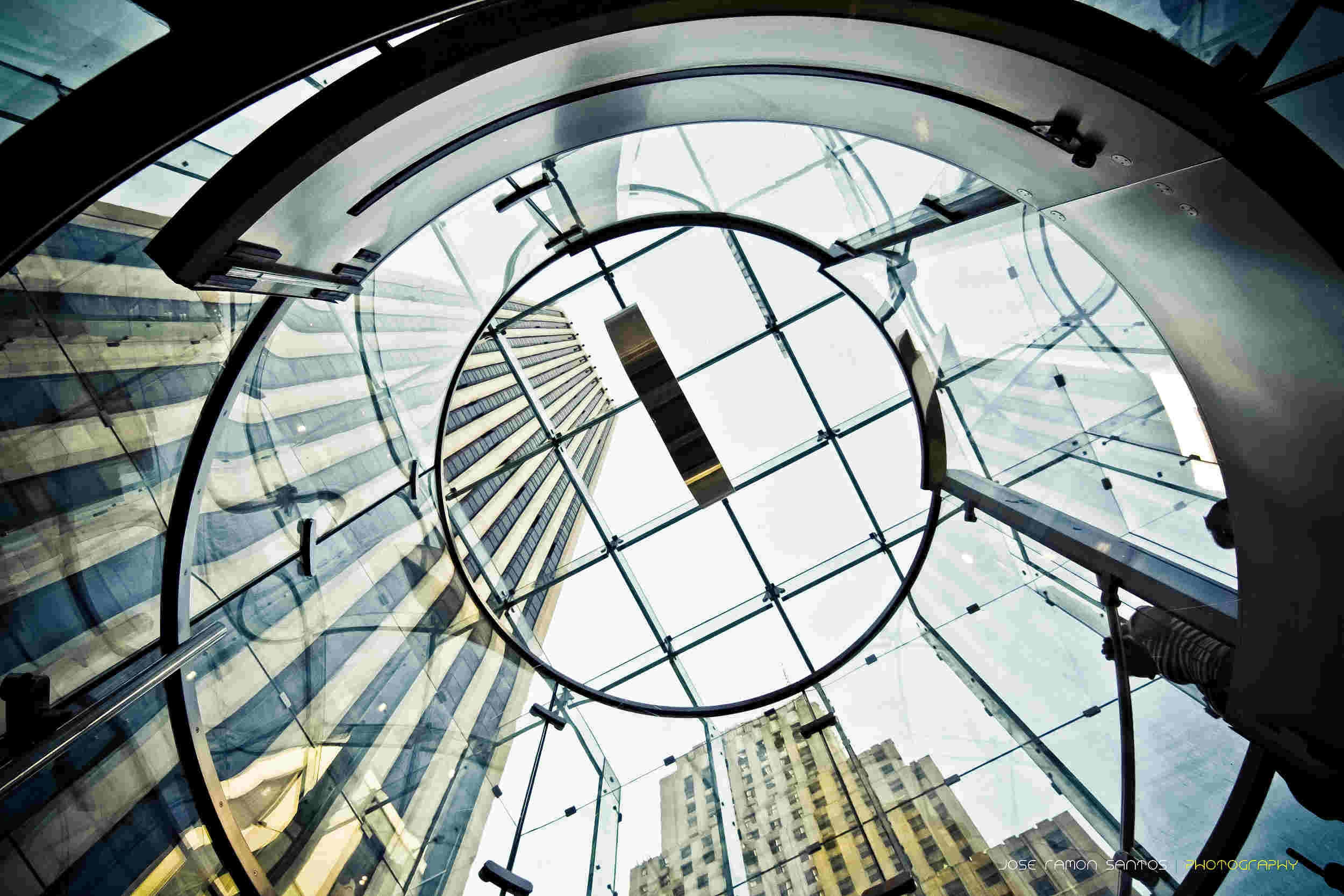 The glass wall of the Apple store on the Fifth Avenue in New York /VCG Photo
"Steve Jobs, originally, was steadfast, that there was not going to be an app store," Merchant said.
Just ask any iPhone historian. Yes, they're a thing. Like the author of this new book – which Apple's not thrilled about.
"If Steve Jobs, alone, had his way, there might not even be an iPhone," said Merchant. "He had to be pushed and pressured and get demonstrations of what this technology could do every step of the way."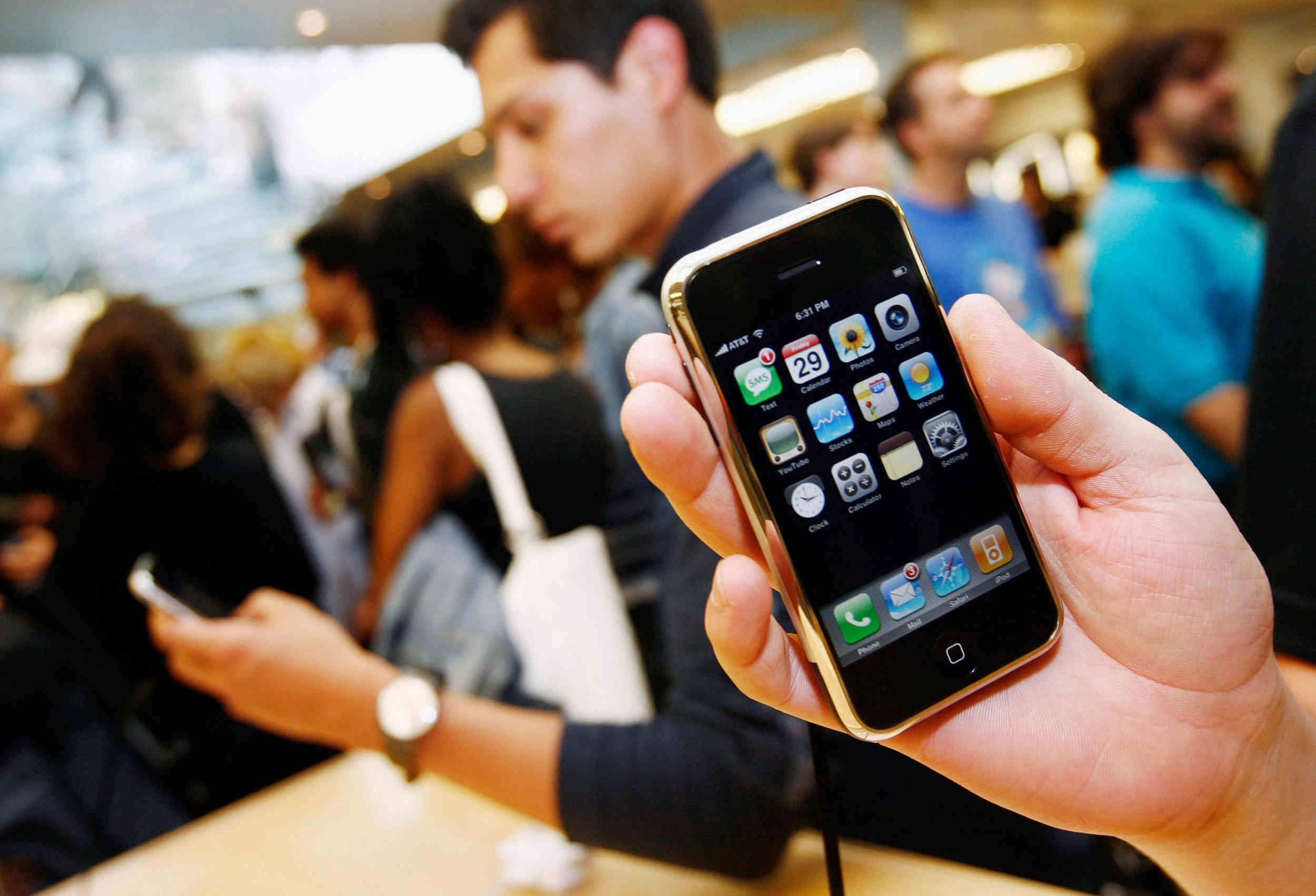 The first iPhone is seen inside the Apple Store in New York, June 29, 2007. /VCG Photo
And the big question is, what's next?
Google and Uber are already working on a self-driving car and, reports indicate Apple wants in on the tech.
Bagnell brought up another possibility.
"We're in the post-PC era, we're in the mobile era, I think we're fast approaching that post-smartphone era," said Bagnell.
And who knows what that will look like. Check back in 2027.
When Apple released its first iPhone in 2007, people lined up for days to be the first to get their hands on one. Ten years later, there's less enthusiasm for the impact it and other smartphones are having on families.