New research by a University of Southampton historian suggests a dispute between two men and their vicar in a rural churchyard some 500 years ago almost changed the course of English history.

In June 1549, the government introduced a new form of Protestant prayer book, but after William Harper, the vicar of the remote Devon village of Sampford Courtenay, introduced the book to his parishioners, they decided they disliked it and – led by two local farmers – refused to accept it.

The initial protest at Sampford swiftly snowballed into a massive rebellion, which saw thousands of ordinary folk rising up in arms across the whole of Devon and Cornwall. Professor Mark Stoyle believes that the 'Western Rebellion', as the rising is known today, came within a hairsbreadth of achieving success and of overturning the English Reformation: the religious process, instigated by Henry VIII, which, under his son Edward VI, had developed into a campaign to abolish all remnants of Catholicism and transform England into a Protestant country.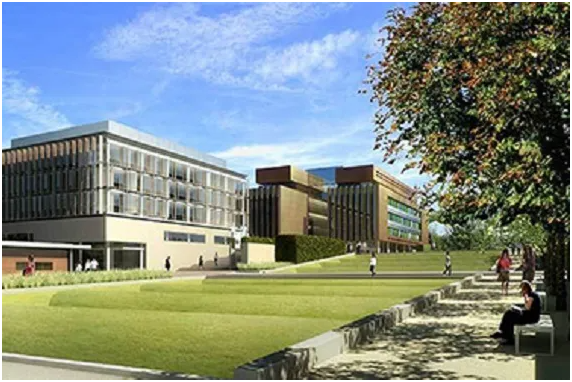 Professor Stoyle explains: "The Western Rebellion is now almost forgotten, but it was a crucial moment in English history, leading to a series of extremely bloody battles between the rebels and the Royal army which left some 4,000 people dead. Ultimately, the King's forces won through, but my research shows it was a much closer-run thing than previously thought."

Having raised a powerful army, the western rebels laid siege to the regional capital of Exeter in July 1549, with the aim of capturing the city and of further increasing their own strength. many inhabitants of Exeter were sympathetic to the rebel cause.

Drawing on new evidence, discovered in both national and regional archives, Professor Stoyle argues the rebels concentrated their forces much more quickly than has previously been recognised – preparing to advance upon London: perhaps with the aim of deposing the boy-king Edward VI and replacing him with his Catholic half-sister Mary.

However, their hopes were dashed when a Royal army was unleashed upon them, just as they were beginning to advance up-country. As a result, the rebel forces were driven back, the siege of Exeter was raised and the rising itself was eventually crushed, amid scenes of savage slaughter.

"The thousands of ordinary people who rose up in Devon and Cornwall in summer 1549 have been dismissed by some previous historians as 'primitive rebels' whose protests were bound to fail," said Professor Stoyle, "but such judgements are unfair.

"My research shows the rebels were far more organised than the standard accounts suggest and, had they attacked the Royal forces sent to suppress them just a few days earlier, I suspect they would have triumphed – and the Protestant Reformation in England could well have been overturned."